For automotive enthusiasts, it's not easy to find an immersive app that strays from the standard fare. Thankfully, the developers at Pyrolia Studios have an engaging treat that offers something extremely unique.
The historical aspect of legendary racers and iconic production models is what car dreams are made of. The design, the power, the technology and heritage - we all want to experience it in one way or another, as rare as a vehicle may be, but ROAD Inc. for the iPad gives users a look (and listen) of just that - a detailed, behind-the-scenes showcase of some of the world's most awe-inspiring automobiles from throughout history. Complete with rotating 3D views of beautifully rendered models, rare archives, audio clips, and a multitude of pictures, videos and press, this app gives you something like never before.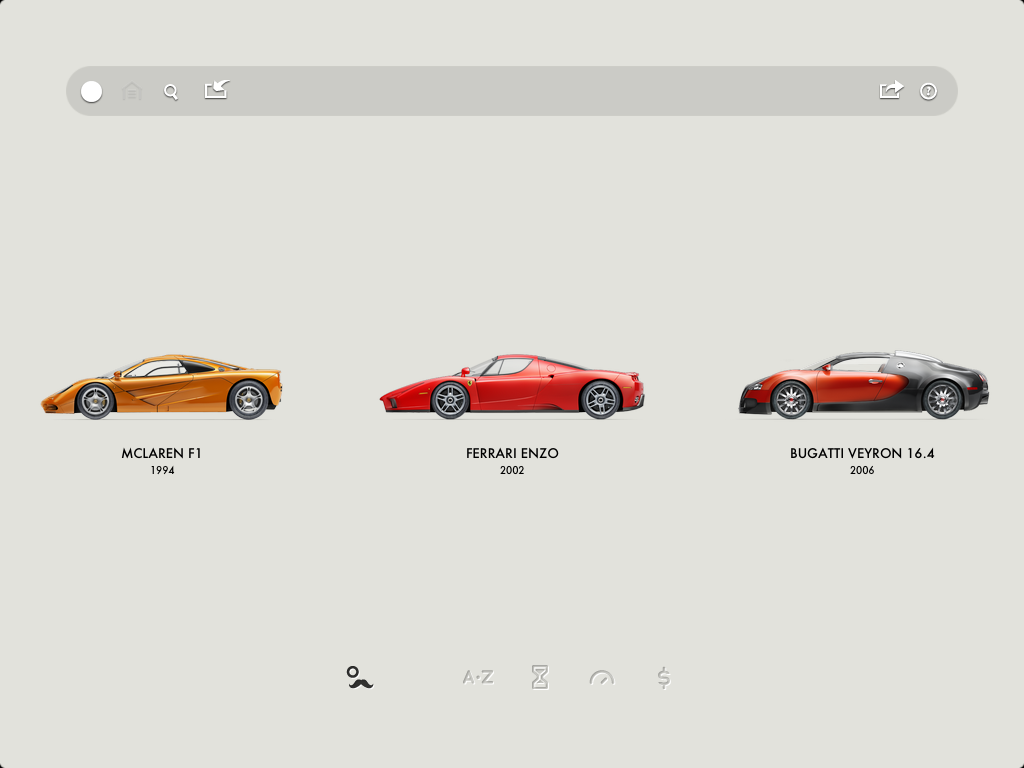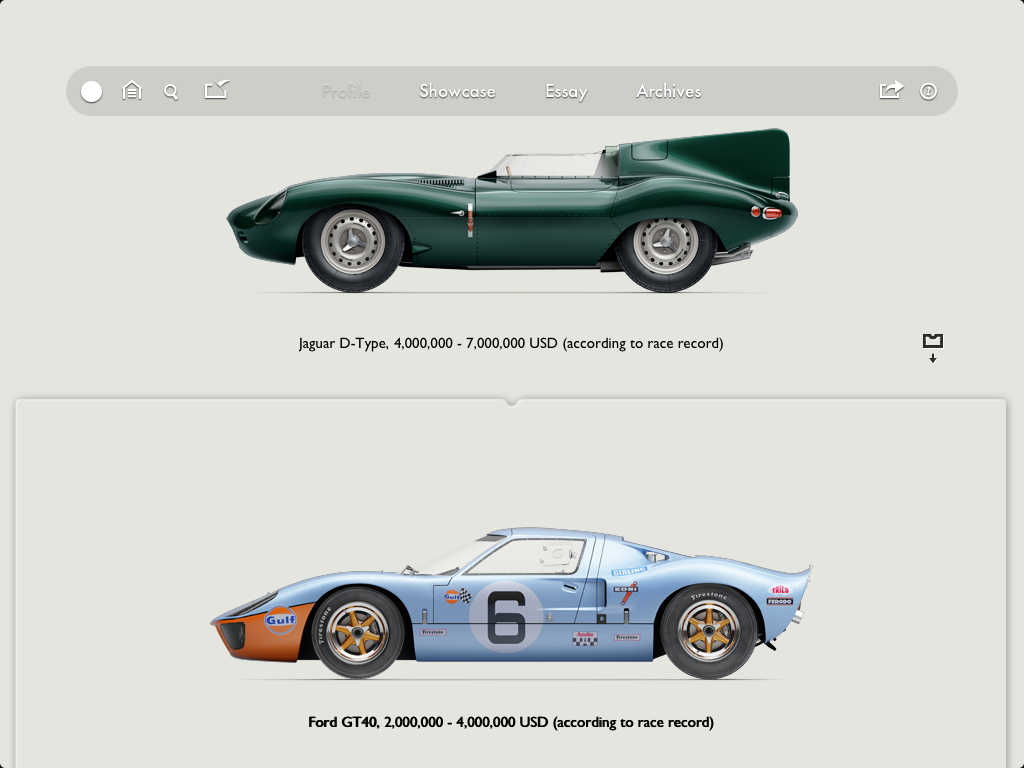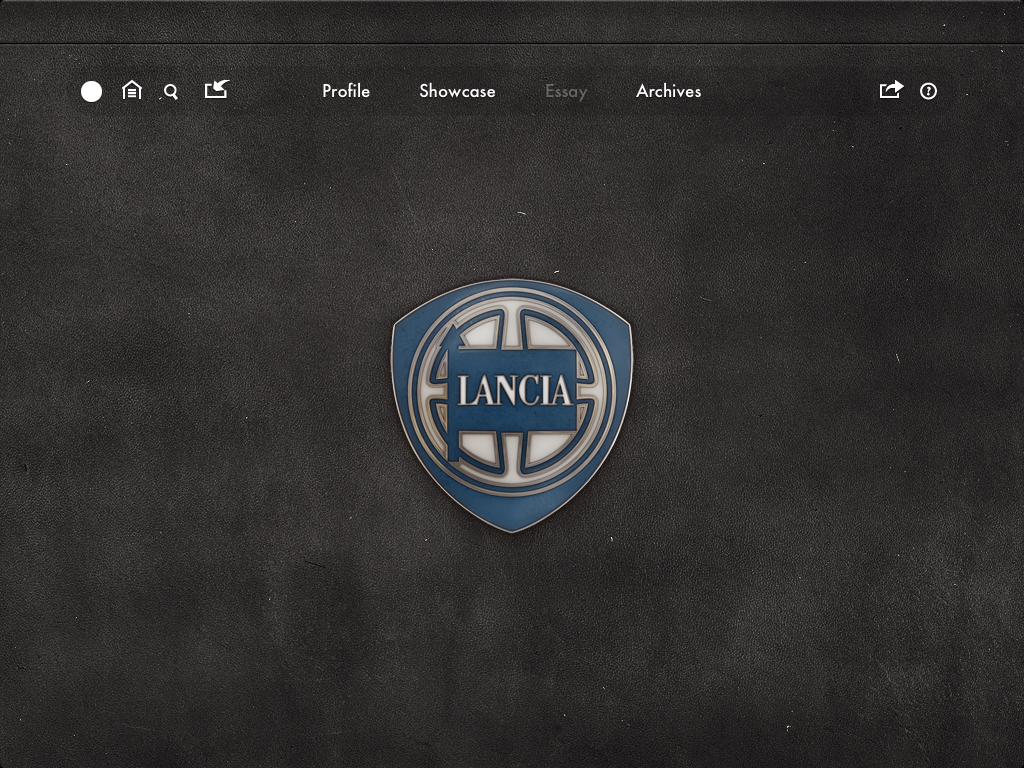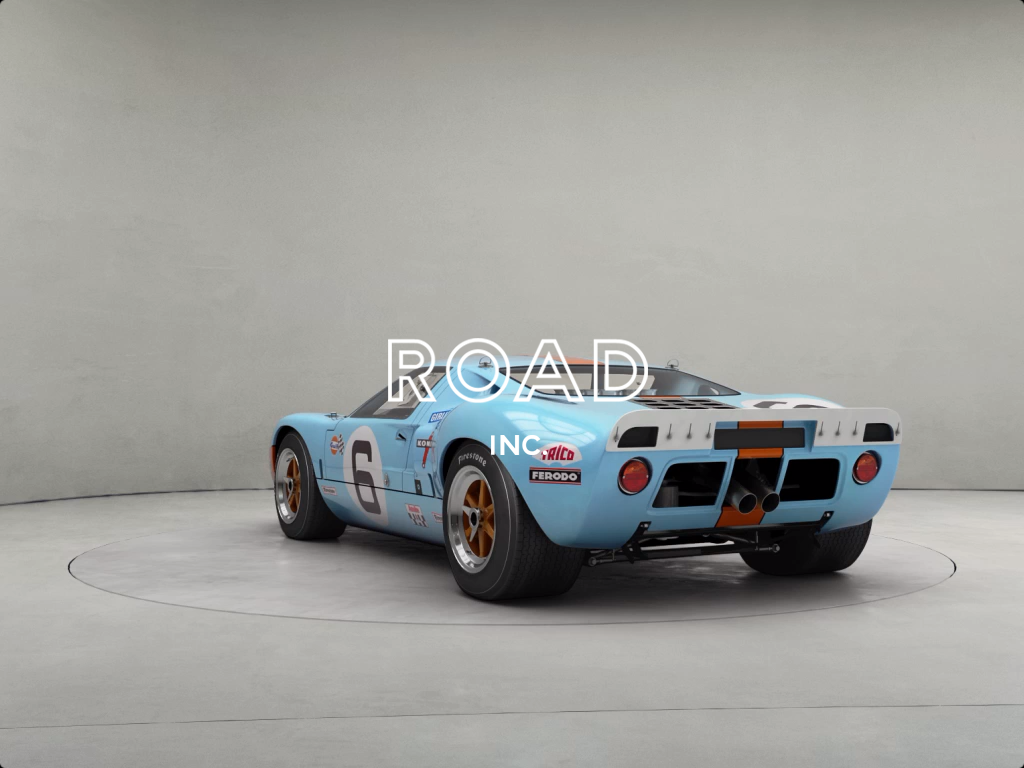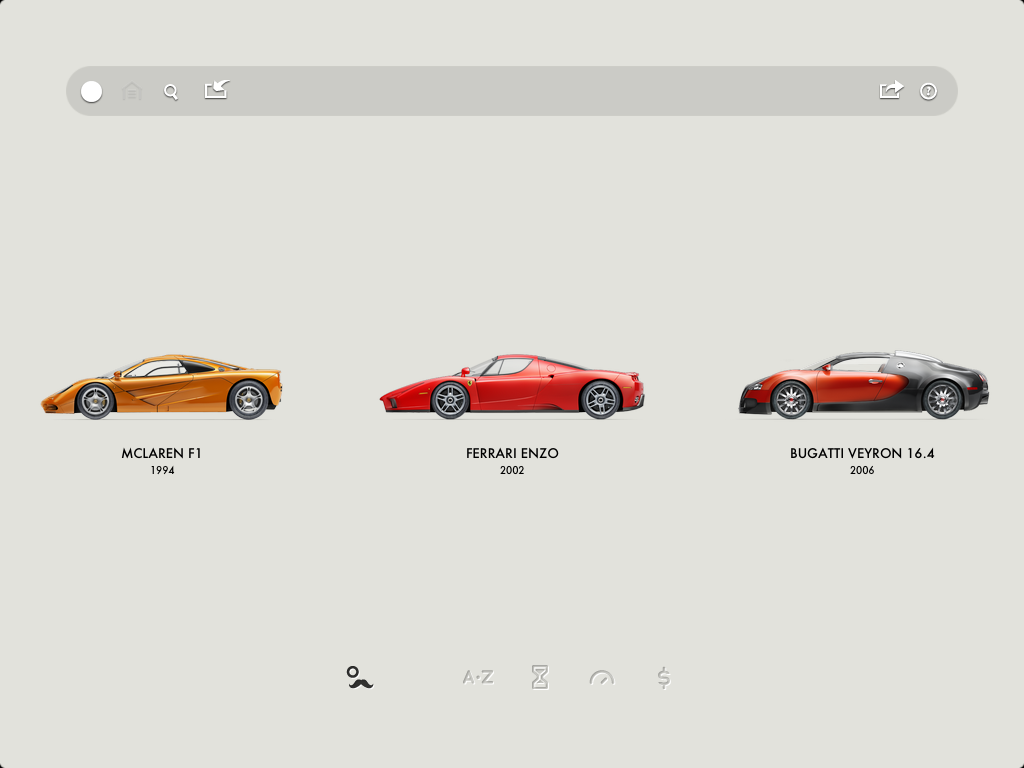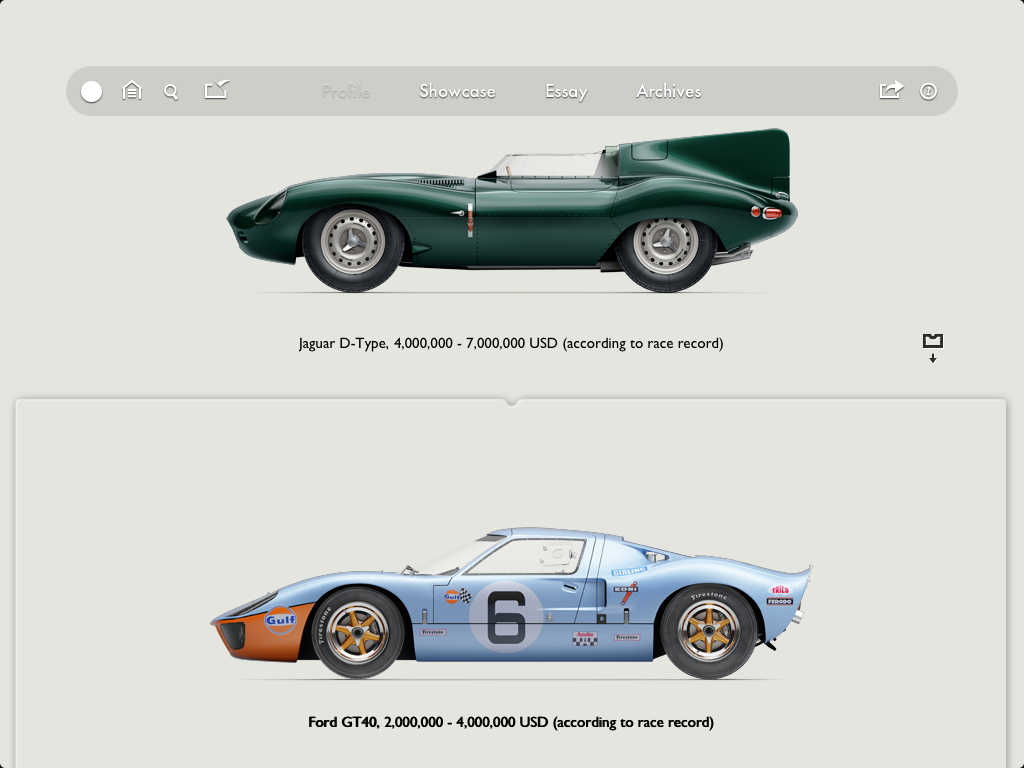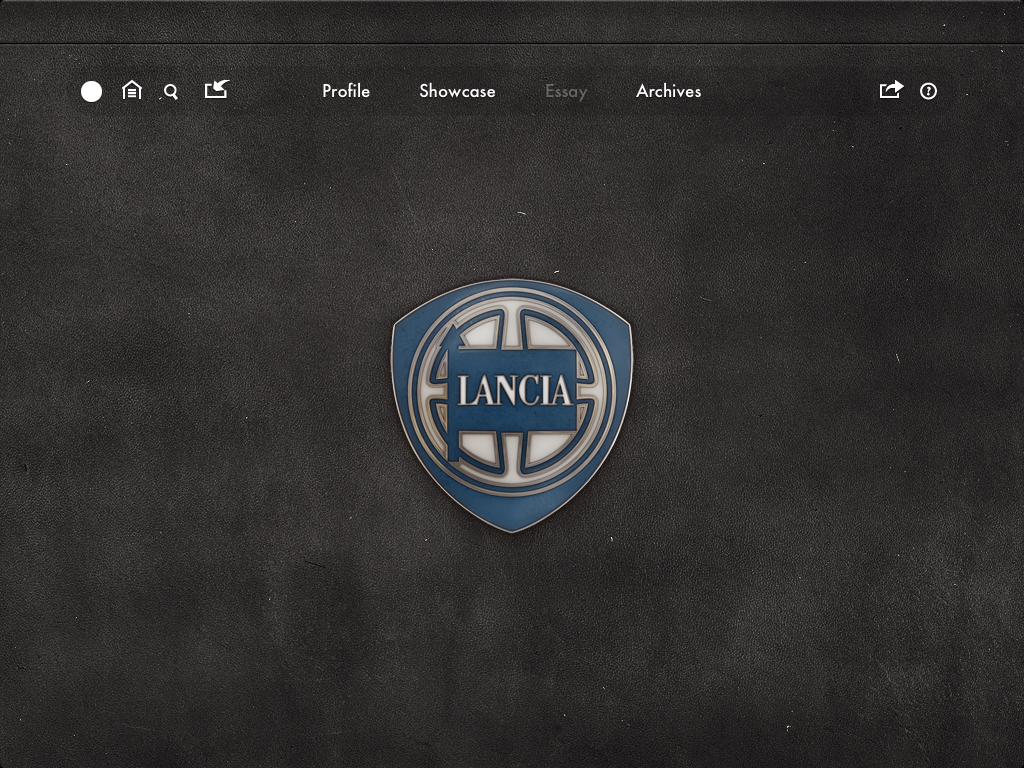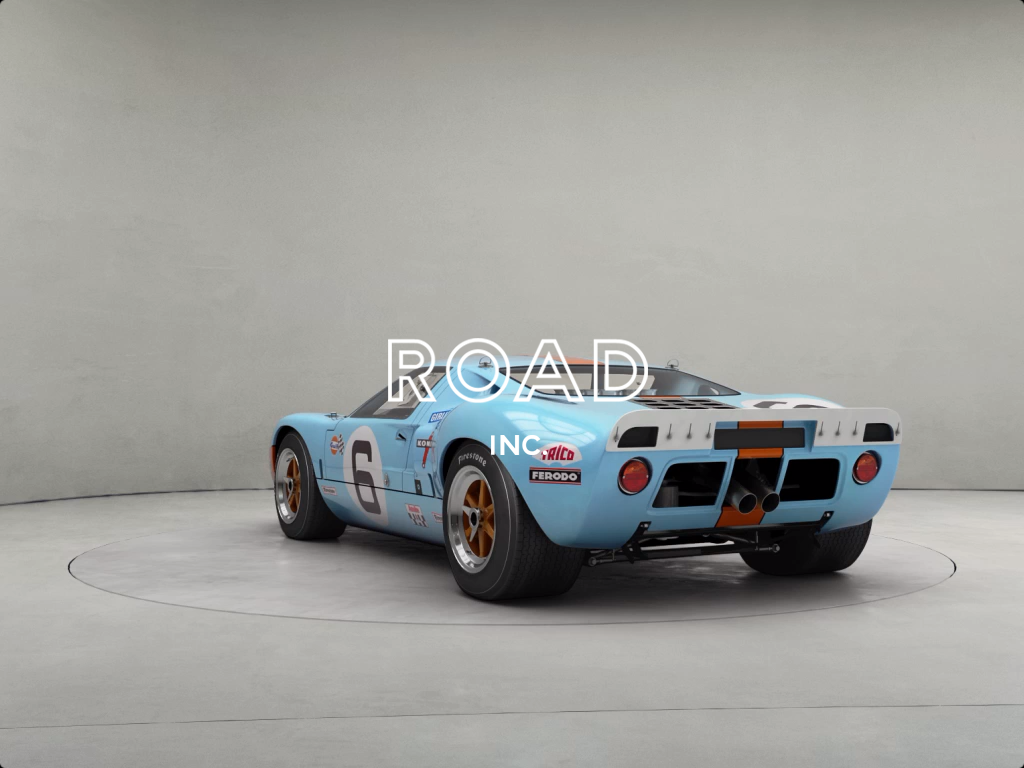 Complete with 50 of the most influential cars, ranging from the De Dion-Bouton Vis-À-Vis Type D and the Delage D8 120 S, to the McLaren F1 and Porsche 917, ROAD Inc. lets you scroll through the entire profile of each car, offering performance stats, tidbits, current market values, comparisons and even rare videos - giving you the full scoop behind each vehicle.
Click on the showcase tab and see the car in all of it's glory, meticulously rendered with reflections and subtle details - the way they were meant to be seen.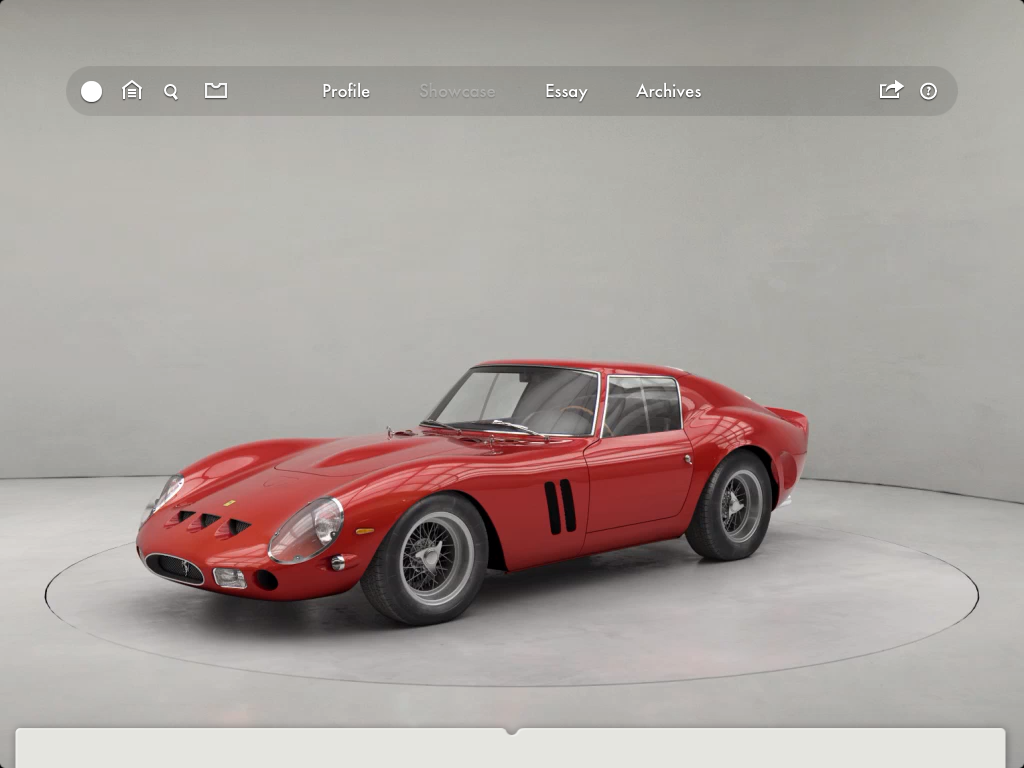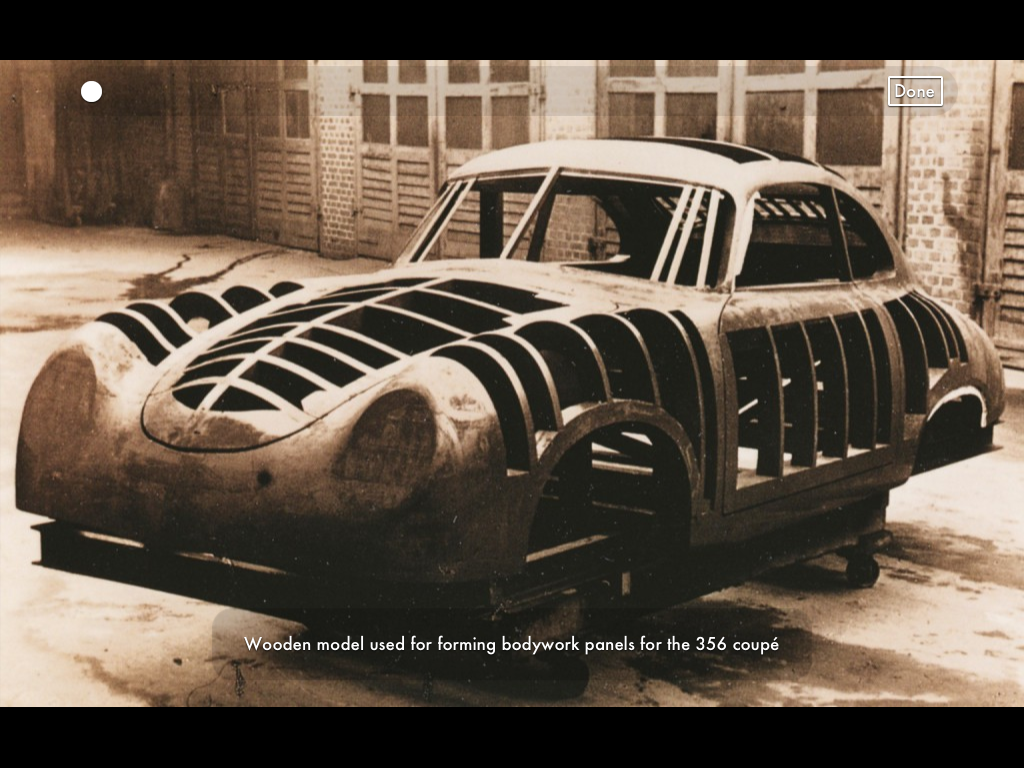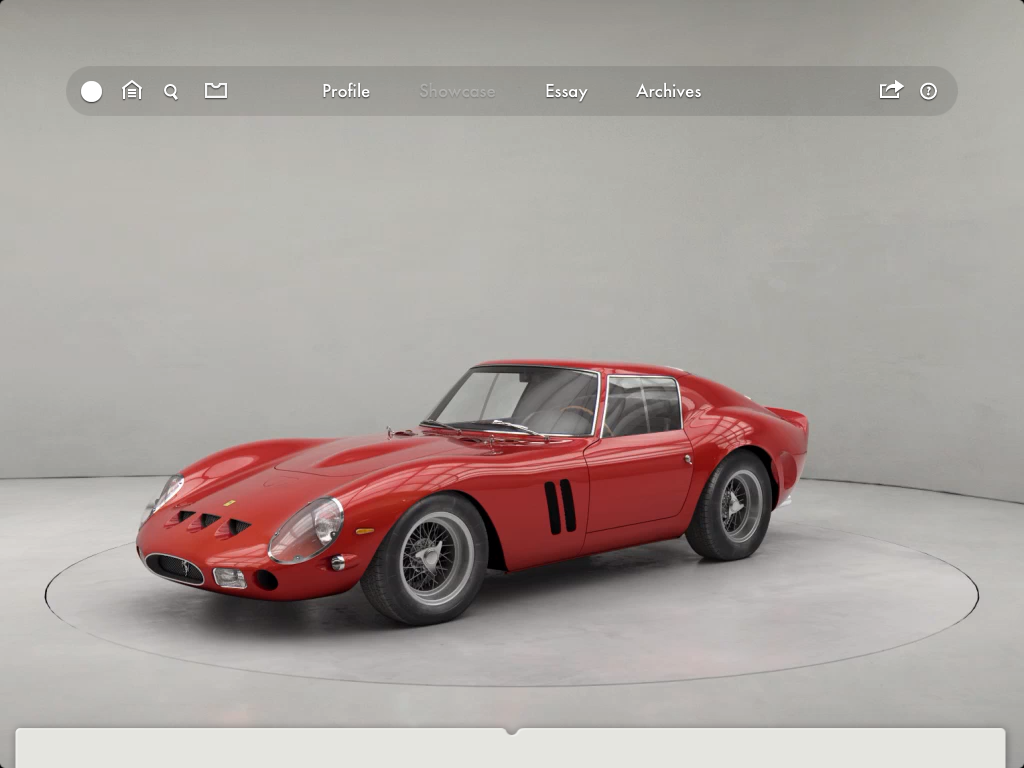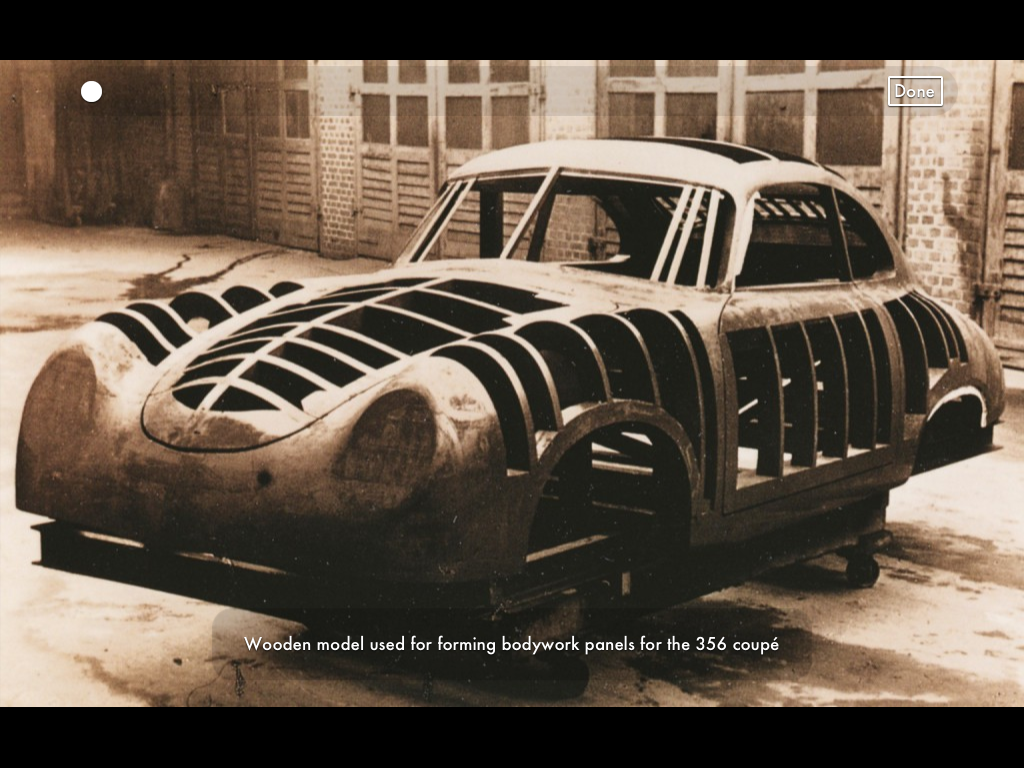 The essay section provides a 6-8 page overview of the car, titled with unique logo images or slogans for each car, and clickable paragraphs to highlight the features of the car, complete with developmental sketches, images, and technical drawings not easily found elsewhere.
The archive section of ROAD Inc. is something special for enthusiasts wanting a tactile history of each vehicle. Not only does it offer technical specifications of each car, here you will also find sound samples, conceptual art and developmental photos, rare videos, manuals, brochures, print ads, and decade-old press articles from leading magazines like Motor Sport and Motor Trend.